Better Energy. One Powerful Partner.
The Q.HOME CORE H3S/H7S energy storage solution offers scalable storage capacity from 10 kWh up to 20 kWh and comes in a modular design for easy and fast installation. In event of grid outage, the system is capable of utilizing 100% of the inverter's power rating to backup the chosen loads of your home. Remote monitoring using the Q.HOME web portal or Q.HOME ESS mobile app is included.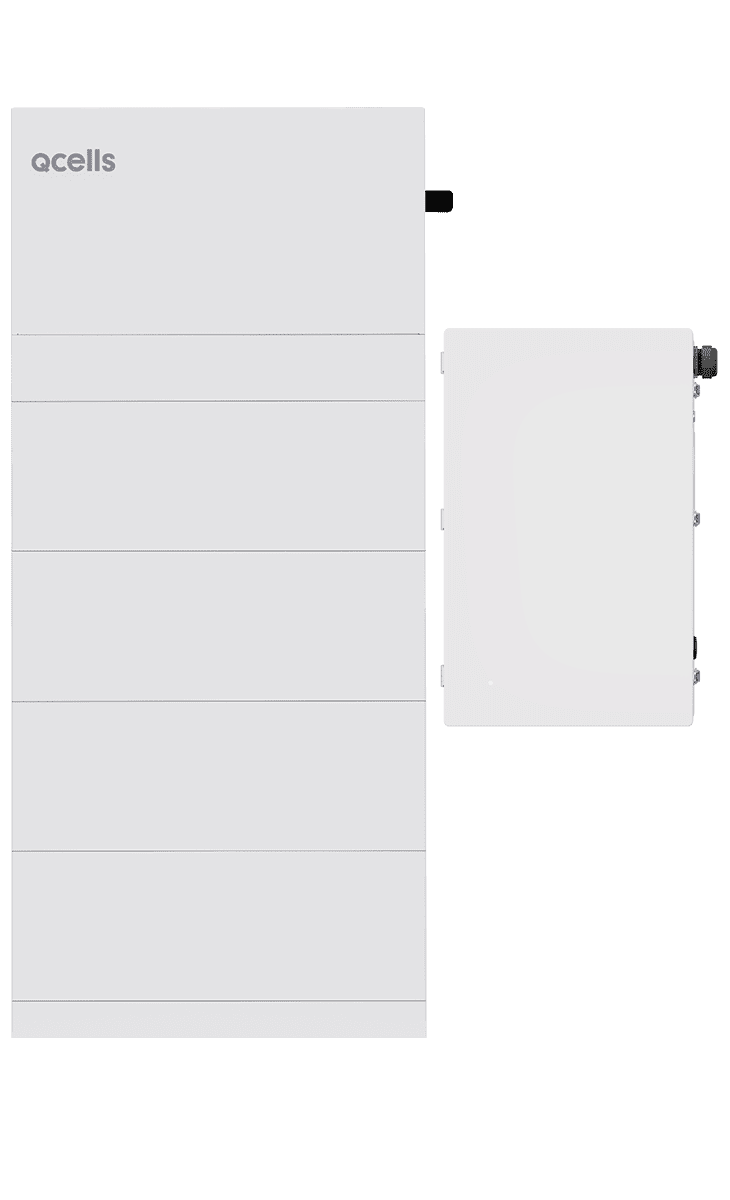 All benefits of Q.HOME CORE
Peace of Mind
One Brand. One Warrantor. Backed by Qcells' inclusive 10-year product warranty on all Q.HOME CORE components with best-in-class customer support.
Smart Design and Scalable Solutions
Parallel stacking so you can scale the system to the size your home needs.
Simplified Installation and Commissioning
Smart commissioning via a web browser or mobile app, and remote diagnostics for issue resolution.
Compact Design and Sleek Appeal
Save floor space with a single battery and inverter integrated into one tower with a modern, very thin profile.
Safety and Reliability
Integrated module-level rapid shutdown solution.
Ideal Complete Solution to Fit Your Lifestyle
Q.VOLT, Q.SAVE and Q.HOME HUB pair perfectly with Qcells' #1 residential solar panels* for a full suite of clean energy solutions for any home.
*Wood Mackenzie U.S. PV Leaderboard for 16 consecutive quarters for the residential segment.
Download the Product Details
To explore and download more resources on this product.
Storage Capacity (Max. efficiency)
10kWh up to 20kWh
PV DATA (DC) Max. input power
7.6kW up to 15.2kW
BATTERY DATA (DC) Max. power
11.1kW with four battery modules
BACKUP POWER OUTPUT (AC) Max. output power
7.5kW
Solar System to Grid (Max. efficiency)
97.7%
Solar System to Battery (Max. efficiency)
96.8%
Battery to Grid (Max. efficiency)
90.7%
Inverter Format / Weight
33.1 × 15.7 × 5.7 in / 75 lbs
Storage Format / Weight
33.5 × 23.6 × 5.8 in / 54 lbs
Mounting
Floor or wall mounted.
Color
White
Product Warranty
10 years
Performance Warranty
10 years
Communications
RS485, CAN, WIFI / Dry Contact
Remote Monitoring
Web & Mobile App
Software Update
Local USB/Remote Web
Solar bill saving estimates in a minute