Homeowner Story: Justin Fox
Why an IBM developer chose solar
Becoming a rational consumer
Justin Fox lives in Raleigh North Carolian and works as a Development Lead at IBM. True to his job, he describes himself as an analytical, and sensible person. After extensive research, he has chosen to go solar.
Products Installed: Q.PEAK DUO-G5
System Size: 24 kW
Installer: NC Solar Now
Est. Cost Savings: $2,651/yr
Est. CO₂ Savings: 37,653lb/yr
There are some people who tend to question relentlessly. They can't let go of even the smallest detail and are only satisfied when they find the root cause and Justin Fox is found to be one of them.
Justin uses more electricity than an average household. He has multiple TVs and refrigerators around the house, an all-electric brewery setup with his love of beer, and a golf simulator. He drives a Tesla and his wife drives a hybrid plugin. The electric bill definitely has been burdensome.
In order to gather precise usage data, he started tracking down his energy usage from 2011, on a monthly basis. Then he realized he was paying $300 for electricity on average, and over $400 in summer. For a family of three, the numbers came out to be quite a lot.
Justin's 3000sqft house was built in the '80s. Even though the house was considered to be old in the market when he bought it, he was still willing to go for it because his wife's, Lauren had her precious childhood memories attached to it. The problem, given the circumstance, was the fact that older houses mostly wouldn't turn out be as efficient. Indeed, it took higher demand for electricity to heat and cool the house. At some point, Justin had to find a way to reduce his electric bill, so he invited four different installers to come up with a better energy plan. Among the four, Justin decided to go with NC Solar Now.
Justin chose NC Solar Now because they spoke his language. They sent engineers to fly a drone over his house, measured everything, and presented numbers. Instead of glossing over the details, they provided detailed and customized data. Justin appreciated NC Solar Now's way of communication.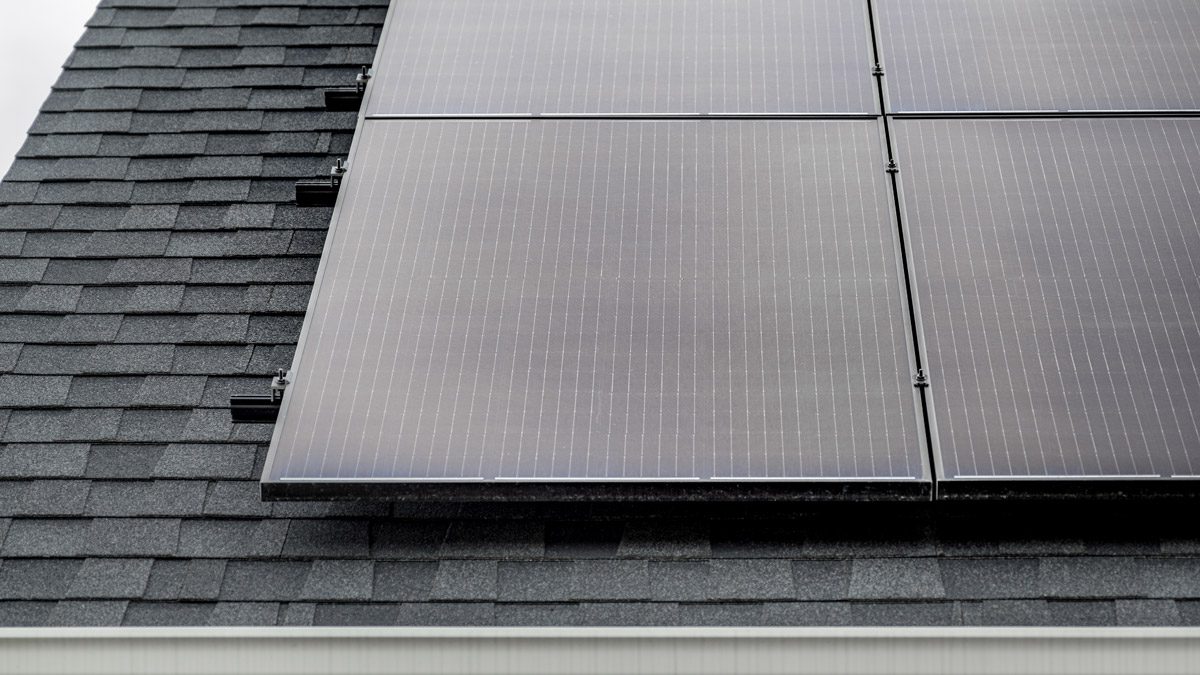 There was one thing left for Justin to decide: the panels. After carefully considering performance, reliability, life span, and warranties of various solar panels, Justin chose Qcells over other competitors.
The installation carried out without a hitch. There were no worries about drilling through the roof to install the solar panels with NC Solar Now's guarantee which they would come out and fix any problems.
The Fox family lives far enough outside the city that they have to give up on a certain level of convenience urban lifestyle would offer. On the other hand, from their perspective, a sustainable lifestyle doesn't have to be relying on resources from the city as much; Justin draws water from nearby springs and has a septic tank in the house. It seems a natural choice for them to become energy self-sufficient with Qcells' solar solution.